Is it objectionable that an urban planning study does not want to offer more than variants of pure hardware configurations in order to give the "anything goes" of an intangible software the only justifiable basis?
Starting from the basic typologies point, block edge and strip, 24 test scenarios for the cultivation of the empty plot were developed, on the basis of which the tolerable density and different typological qualities could be evaluated. The results of the study were intended to be used to revise the development plan.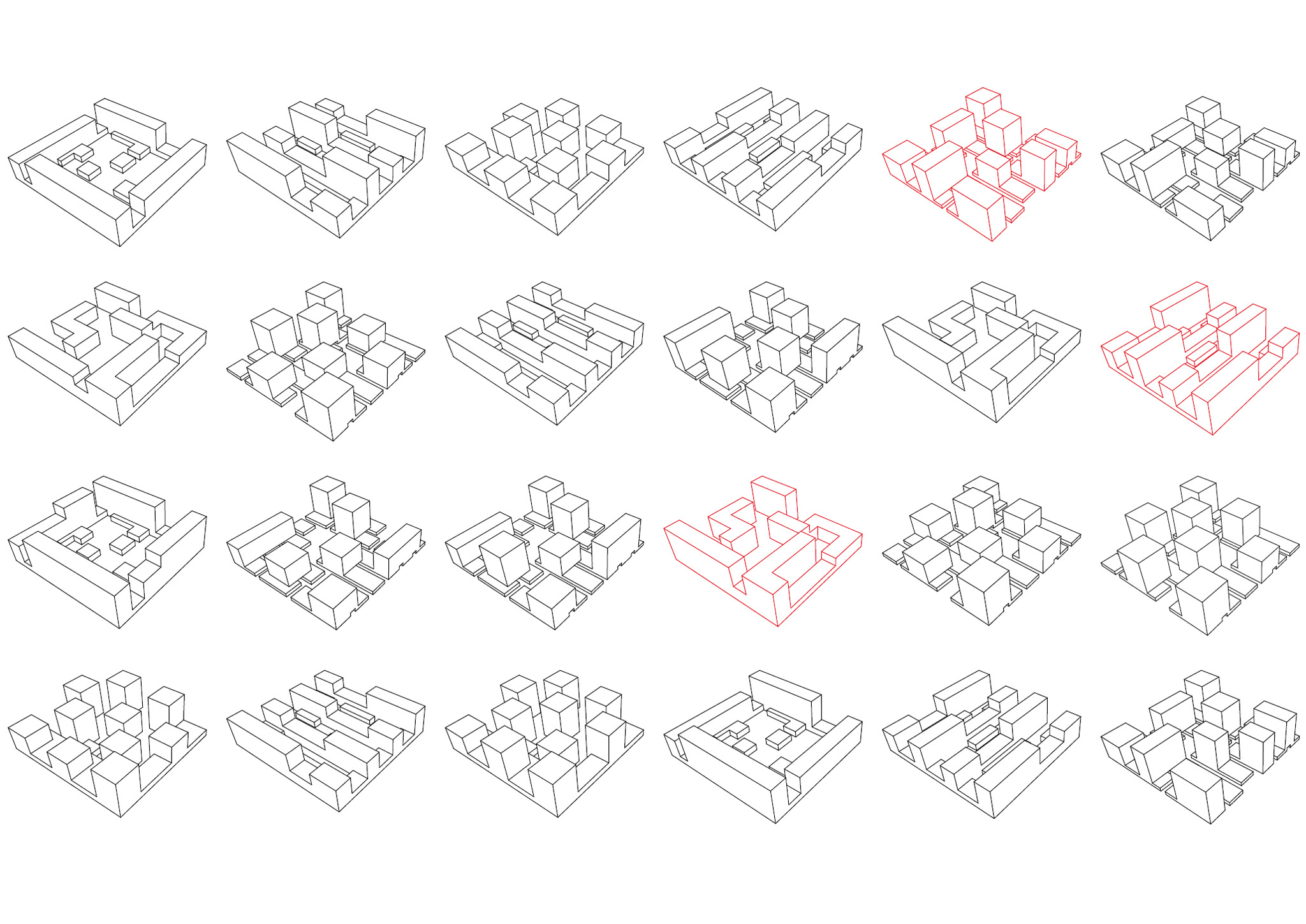 ---
In order to examine the specified density, different urban typologies were tested without bias. All scenarios try to separate the buildings from their surroundings and thus give them a clear identity.
Location:
Graz, Österreich
Project format:
städtebauliche Bebauungsstudie Fröhlichgasse, Graz
Size:
24.300 m
2
BGF:
> 62.000 m
2
Planning period:
2012 –2012
Customer:
Stadt Wien MA21
Employees:
Irina Koerdt