When can the new development of subsidised housing in urban expansion areas finally accommodate places instead of displacing them?
On the site of the former Struber barracks, on the outskirts of Salzburg, an urban development scenario for 300 apartments as well as a building mass concept for the neighbouring industrial area had to be developed.
---
Agriculture, public space and housing can be put into an exciting coexistence that fundamentally reassesses the suburban world. The space of these reciprocal relationships forms a new horizon against which everyday life can unfold differently. Agriculture, housing and public space take on new roles: The tools, practices and seasonal rhythms of agriculture create milieus, keep space free and shape the care of the landscape. Beneficiaries are not only the residents, but also schools, retirement homes and the public sector. People are more likely to live in the fields than in the cities. At the same time, the constantly improving network of soft mobility brings urban offers and social exchange. We take up the relationship between distance and proximity. For this, the elementary unit of the periphery—the plot of land—must be broken up. The area of the barracks becomes an exposed plot within a territorial context: its open framing opens up a cross-plot space and brings the vastness of the landscape to the front doors. In their "field-like cluster formation", the apartments themselves enter into a dialogue with the agricultural space and its wide lines.
---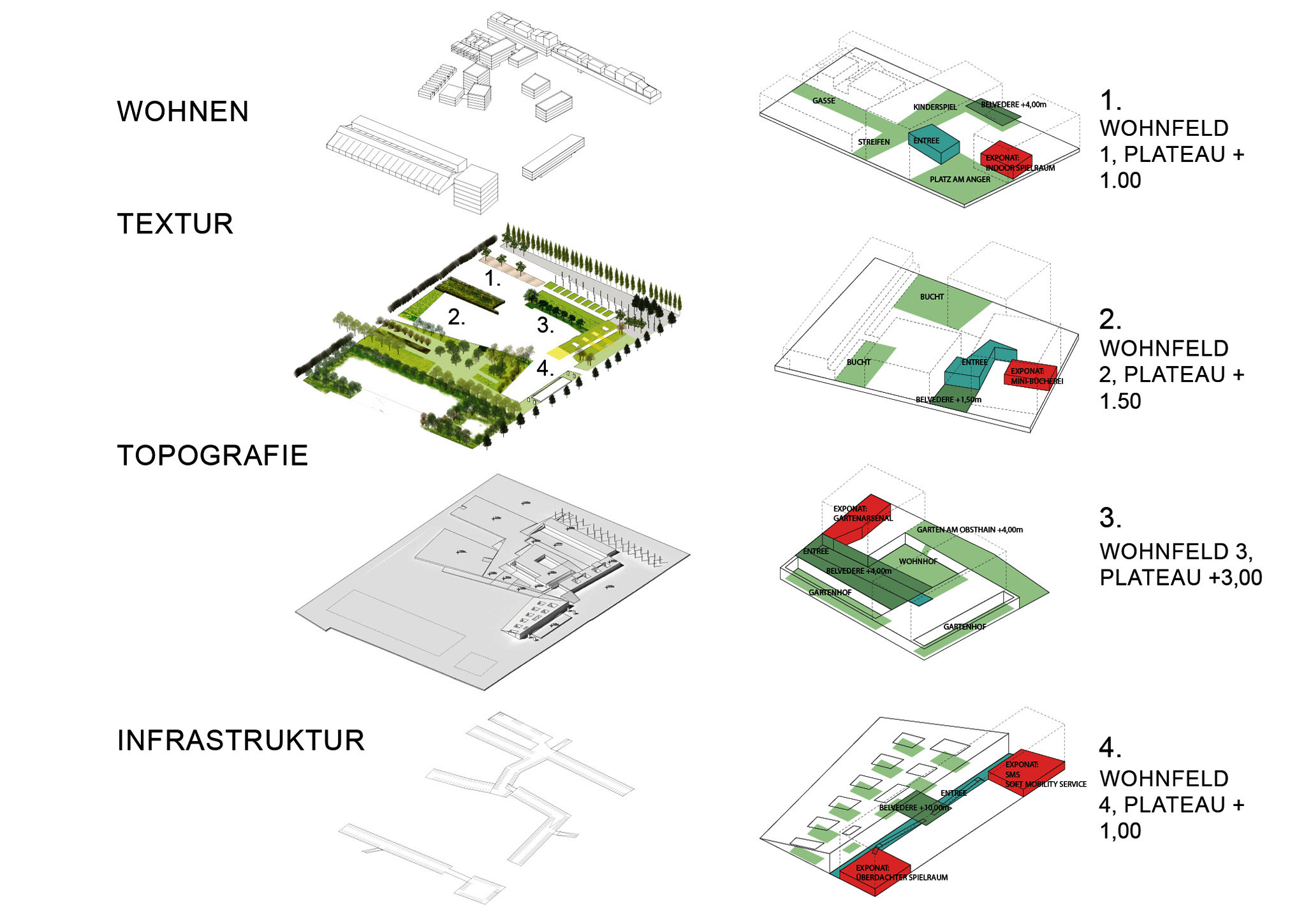 Location:
Salzburg, Österreich
Project format:
zweistufiger städtebaulicher Wettbewerb mit Realisierungsteil, Struber-Kaserne, Salzburg
Project status:
abgeschlossen
Size:
70.000 m
2
BGF:
> 30.000 m
2
Planning period:
2010 –2010
Customer:
Stadt Wien MA21
Partners:
Gerhard Wohlrab, Thomas Forsthuber, Christoph Scheithauer
Employees:
Neda Afazel, Pia Spießberger, Svea, Vivien